Gold Package
$1,76700

$1,767.00

Save $177
---
---
Looking for a classy tent set-up to really make an impression? Our best selling Gold Canopy Package is an excellent marketing kit that will make you stand out anywhere you go. This all-encompassing package features all the essentials, which include a fully printed tent top, full wall, two side rails, table cover, plus a commercial grade frame.
Commercial Grade Heavy Duty Pop Up Tent Frame
Would you buy a house that was built from aluminum cans? Most people probably wouldn't. You don't want to go with a flimsy pop up frame because they break easily. Our frames are meant for some serious use, and that's why they're all commercial grade. We offer an entry level 2-year warranty steel frame, our Econo Max, that is plenty capable. If you're looking for an everyday use type of tent, go with one of our heavy duty aluminum frames, such as our 8-year warranty Dura Max, 9-year warranty Rhino Max, or our toughest frame yet, the Gorilla Max that comes with an impressive lifetime warranty.  
Fully Printed Canopy Top
Take advantage of a fully printed canopy with unlimited colors and graphics. Printed in high resolution, our tent tops can display your favorite logos or artwork in stunning detail. This tough vinyl tent top comes with four printed valances and four printed top panels. The tent top material is also NFPA certified fire retardant and 100% waterproof. On top of that, our tent tops are also coated with a protective UV coating to make sure your graphics stay looking great for years.
Printed Full Wall
This feature-packed kit also comes with a fully printed single sided full wall. The 7'x10' wall is more of a backdrop that can display virtually anything you want. This wall is made from the same sturdy material as the tent top, so it'll last years. The velcro strip at the top makes installing fast and easy. The velcro straps along the left and right edges help secure the wall so it doesn't flap in the wind.
Printed Rail Skirts
On top of getting a printed full wall and tent top, this package also includes two 30"x10' printed rail skirts. These short walls are perfect for creating a private space underneath your tent while still allowing excellent air circulation. These rail skirts include the rail hardware as well as leg adapter straps.
Printed Table Cover
Table covers are convenient little pieces of advertising space that can be set up virtually anywhere due to their compact size. This table cover easily folds down to easily fit in a backpack, for ultra convenience. Constructed from the same heavy duty vinyl as the tent top and wall, this table cover can be easily cleaned as well. We can print the front section with any design you want.
Stake and Rope Kit
In the case of light winds, this stake kit will prevent it from blowing away like amber leaves in the autumn wind. Tough nylon ropes are also included.
Roller Bag
Rolling your frame is much easier than lifting it and carrying it around, that's for sure. This tent package comes with a standard roller bag. The external pocket allows convenient storage of stakes, ropes, and other accessories.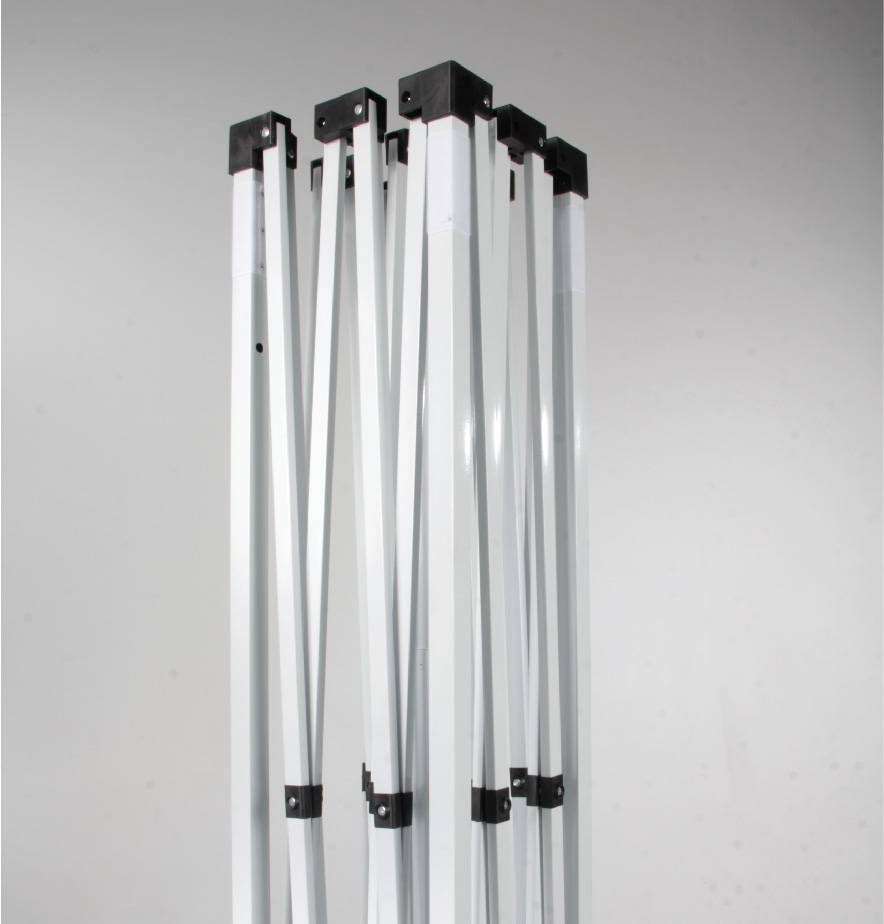 The Econo Max is our entry level heavy duty pop up tent frame.
Powder Coated Steel Frame
2 Year Frame Warranty
58 LBS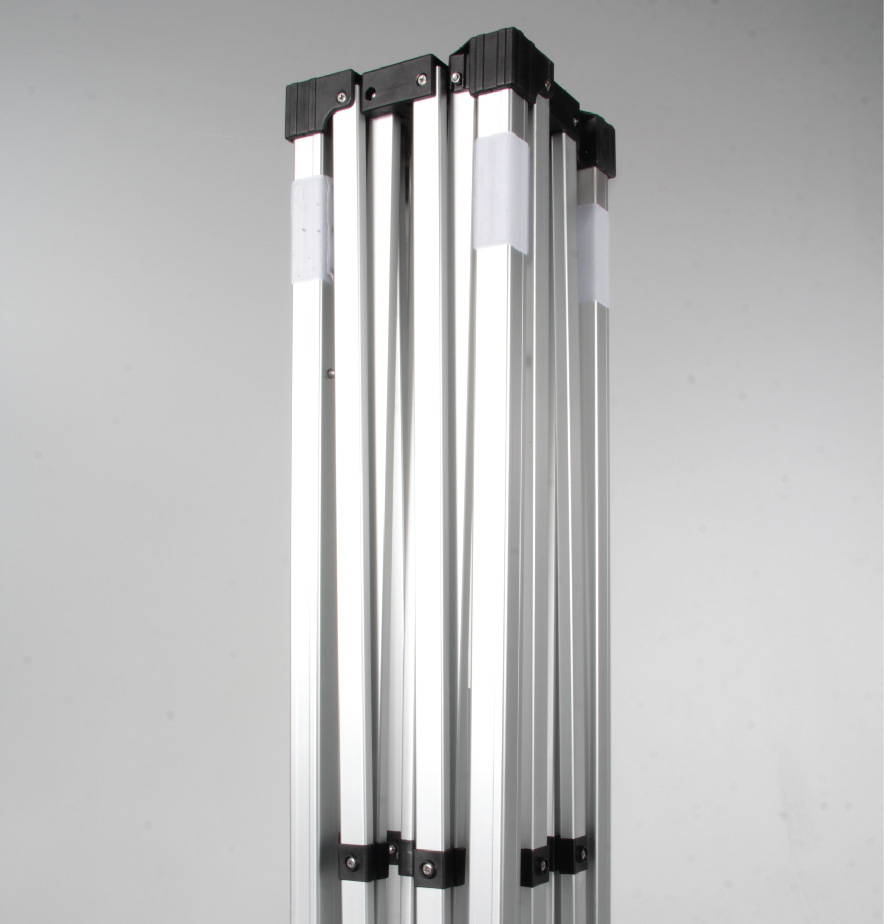 The Dura Max is our entry level heavy duty pop up tent frame.
Aluminum Frame
8 Year Frame Warranty
42 LBS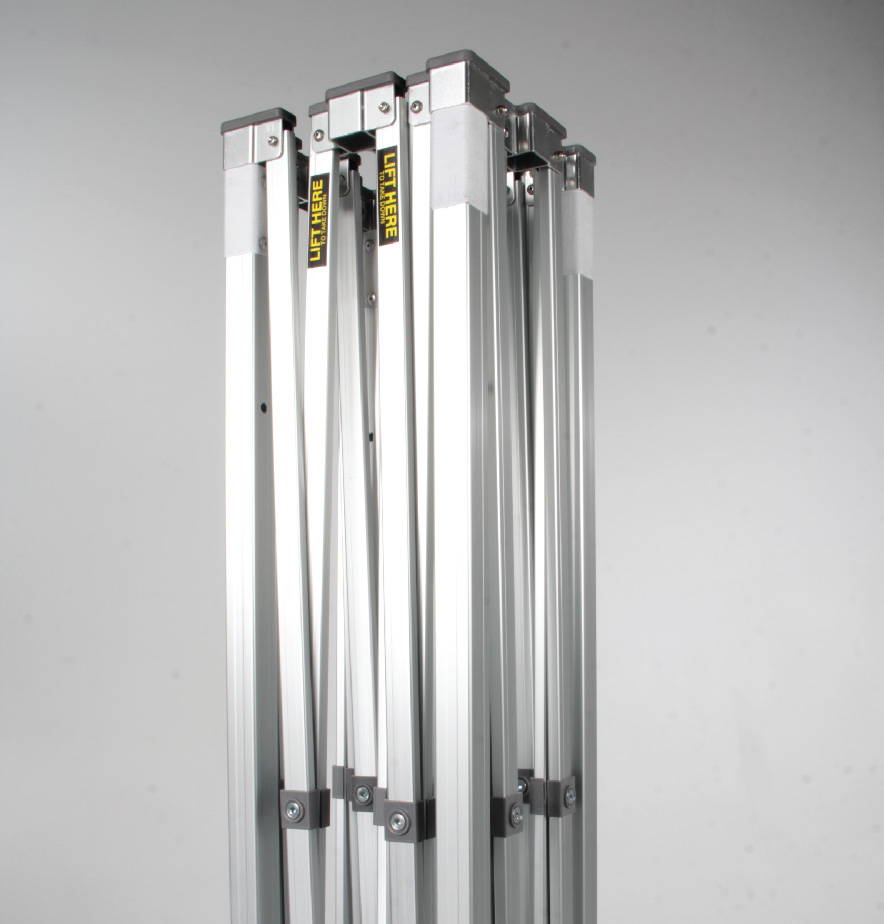 The Econo Max is our entry level heavy duty pop up tent frame.
Aluminum Frame
9 Year Frame Warranty
63 LBS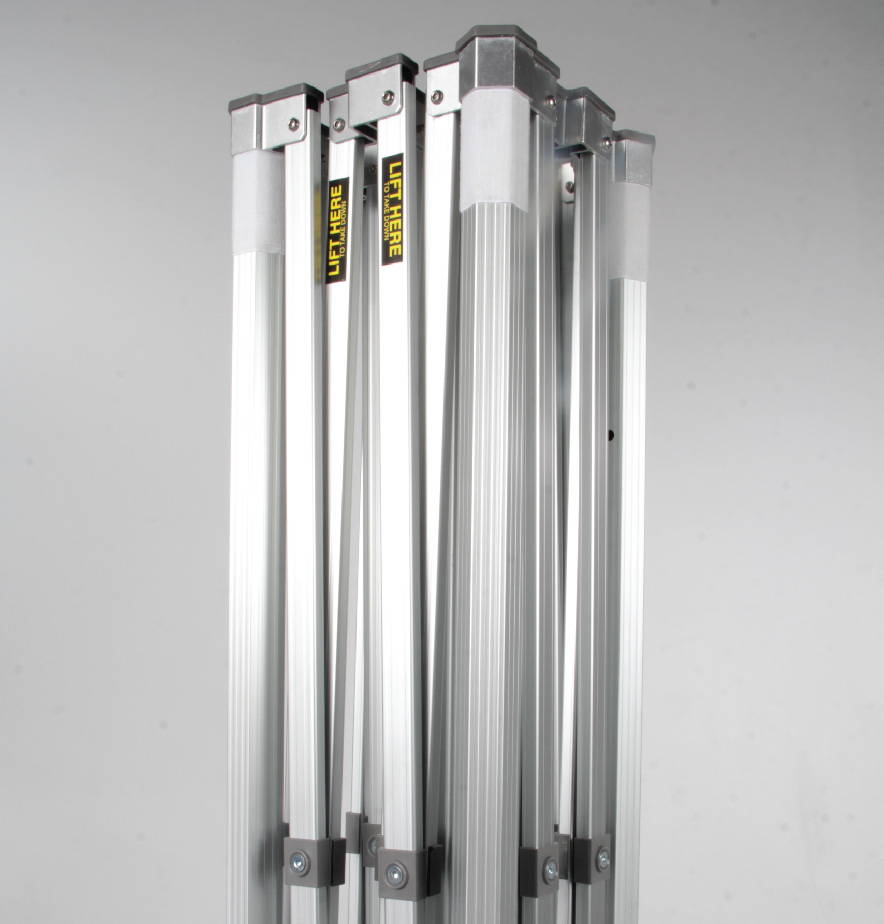 The Econo Max is our entry level heavy duty pop up tent frame.
Aluminum Frame
Lifetime Frame Warranty
67 LBS