Food Booth Package
$2,26700

$2,267.00

Save $227
---
---
This tent package is specifically designed for food vendors, and is approved in all states. California is pretty strict with food booth tent requirements, which means the tent needs to be fully enclosed, yet contain two windows. Other states are not as strict, so this food booth will be compliant throughout the entire US. This package includes a durable tent frame, fully printed tent top, printed full wall, three printed rail skirts with supplementary mesh, and includes two roll up windows.
-Commercial Grade Frame
If you're going to be setting up this tent often, you're going to need it to be strong. POP UP TENTS only offers commercial grade tent frame options, which means they're much stronger, thicker, and tougher than store-bought tents. Don't believe us? Check out our videos and decide for yourself. Our frames are designed for constant use. Choose between our 2-year warranty Econo Max Steel frame, or one from our heavy duty aluminum line such as our 8-year warranty Dura Max, our 9-year warranty Rhino Max, or our Lifetime warranty Gorilla Max frame.
-Fully Printed Tent Top
Go crazy designing this tent, and make sure to put logos everywhere. Well, you can put logos everywhere if you want. This tent is fully printed, so if you wanted to do a continuous art piece that extends throughout the four top panels and four valances you could do that. Unlimited colors give you 100% freedom to make it your own. To extend the life of the graphics and the tent top material, we apply a proprietary UV coating that prevents colors from fading. Plus it's also NFPA certified fire retardant and 100% waterproof.
-Printed Full Wall
Fill up this full wall with images of your food. You know, those super zoomed in shots of food that just make you want to eat it? The more appealing your photos and artwork are, the more food you'll likely sell. Our tough vinyl walls are only printed in high resolution, so everything will look sharp. A two inch velcro strip at the top of the wall makes installation quick and easy. Since this wall is made from the same fire retardant material as the tent top, you don't have to worry about it catching on fire.
-Printed Rail Skirts/Mesh Walls
This canopy package is unique in that it gets three half solid material and half mesh walls on the left, right and front sections. Print the solid bottom sections with your favorite graphics while the top section keeps insects out. The front wall features two roll up windows: one for taking orders and the other for handing out food. These walls are also fire retardant.
-Stake and Rope Kit
Stake your tent down using these sturdy metal stakes. Add another level of security with the provided nylon ropes. Tie to sand bags, ballasts, or water barrels for maximum safety.
-Roller Bag
Ever heard of "work smarter, not harder?" Well, rolling your heavy duty frame is much better and smarter than physically lugging it around. Use this standard roller bag to move your frame around. The external pocket let you put stuff in it like tape, stakes, and ropes.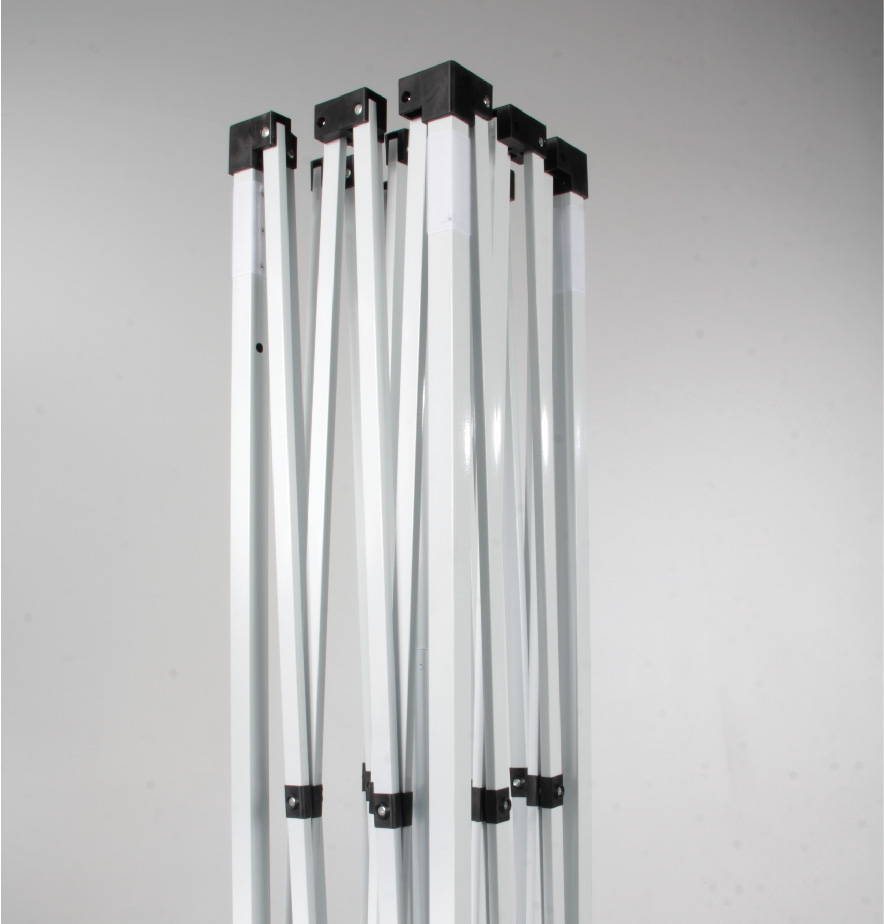 The Econo Max is our entry level heavy duty pop up tent frame.
Powder Coated Steel Frame
2 Year Frame Warranty
58 LBS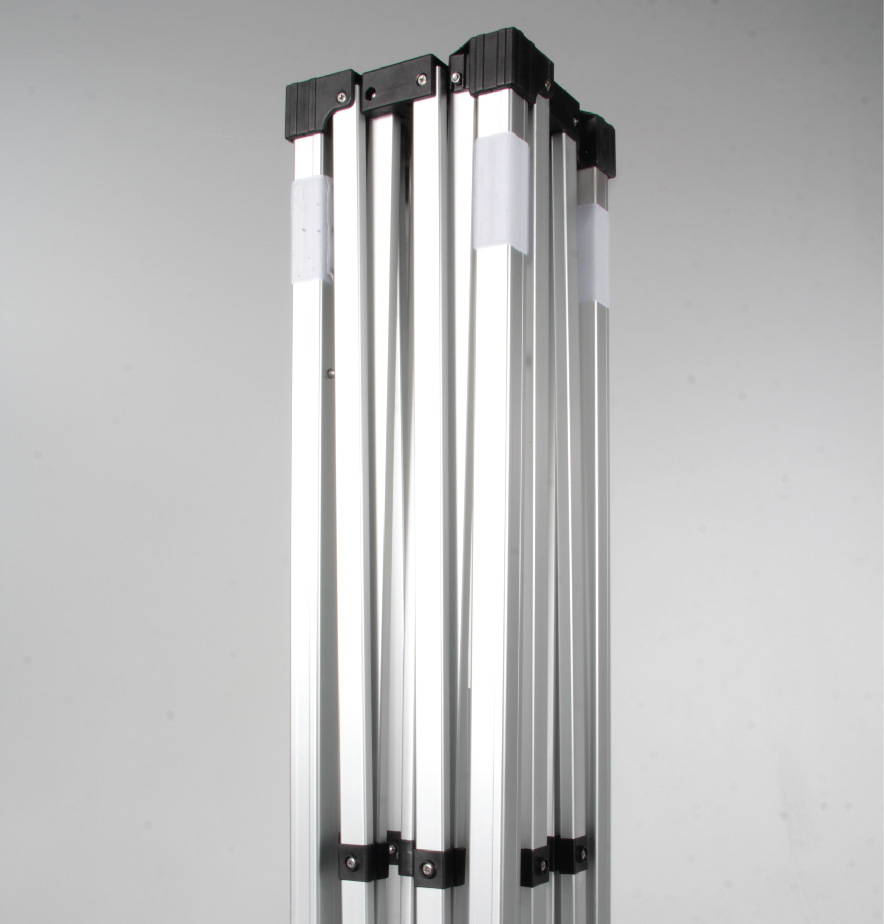 The Dura Max is our entry level heavy duty pop up tent frame.
Aluminum Frame
8 Year Frame Warranty
42 LBS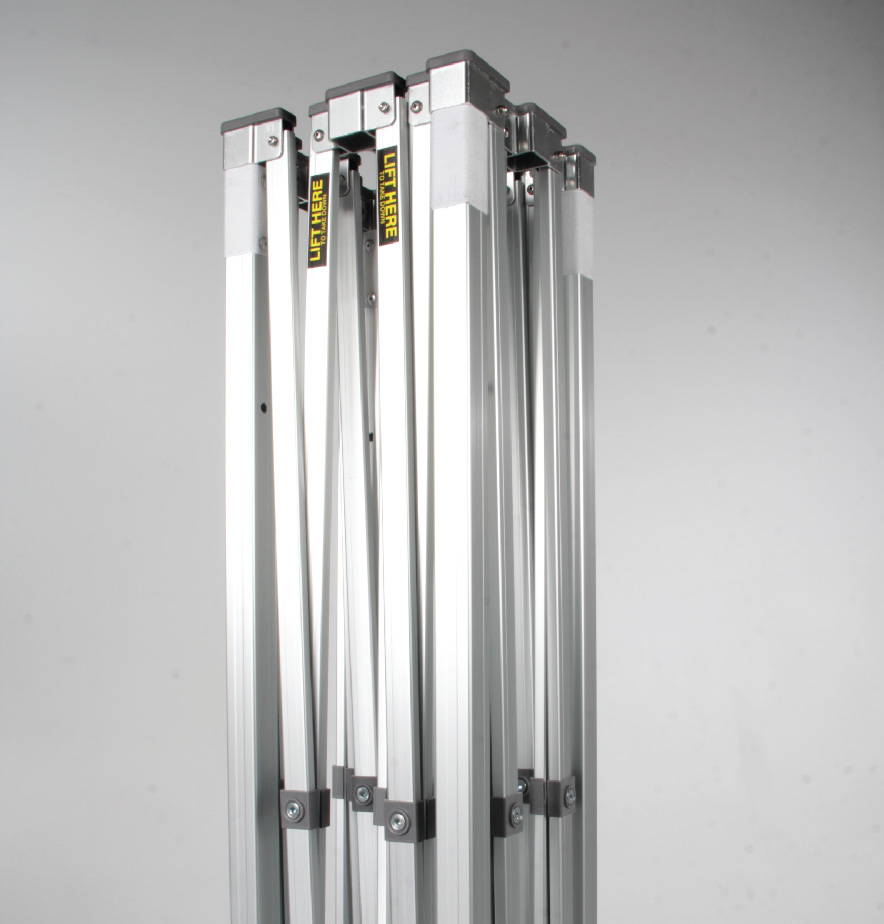 The Econo Max is our entry level heavy duty pop up tent frame.
Aluminum Frame
9 Year Frame Warranty
63 LBS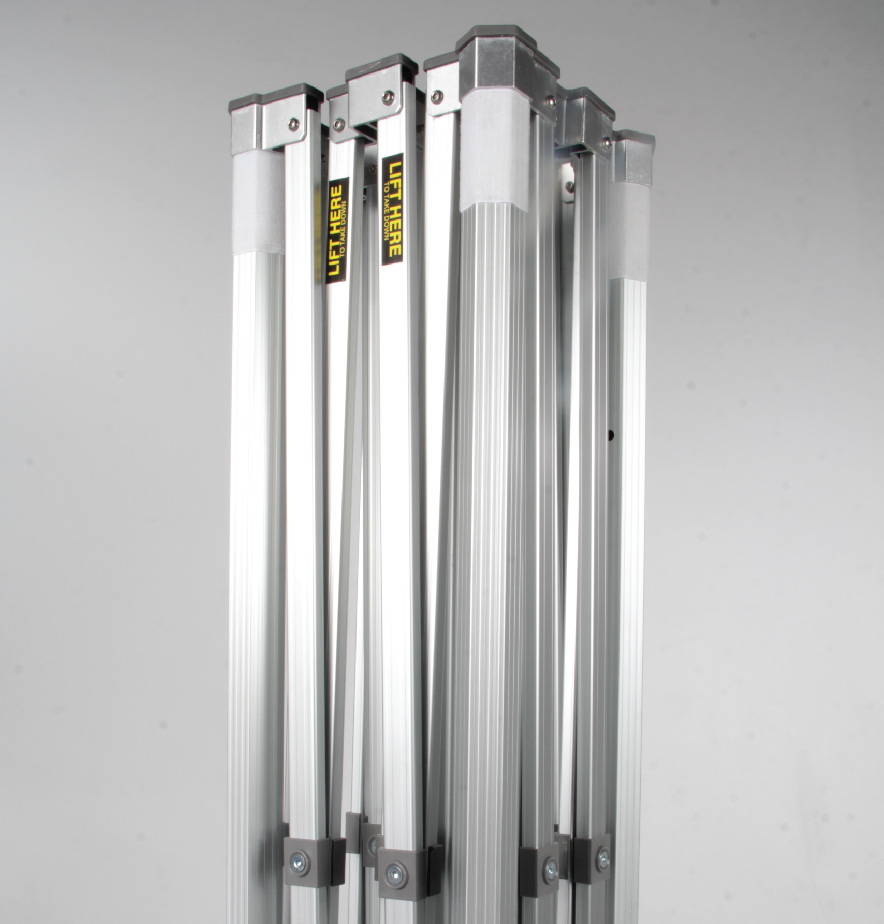 The Econo Max is our entry level heavy duty pop up tent frame.
Aluminum Frame
Lifetime Frame Warranty
67 LBS